50 Menu Items Fast Food Workers Say Never to Order
This one made us gag a little, not gonna lie. A former Dunkin Donuts employee on Reddit revealed that the hot chocolate has thickening agents, including Cellulose Gum and Xanthan Gum.
Dunkin Donuts Hot Chocolate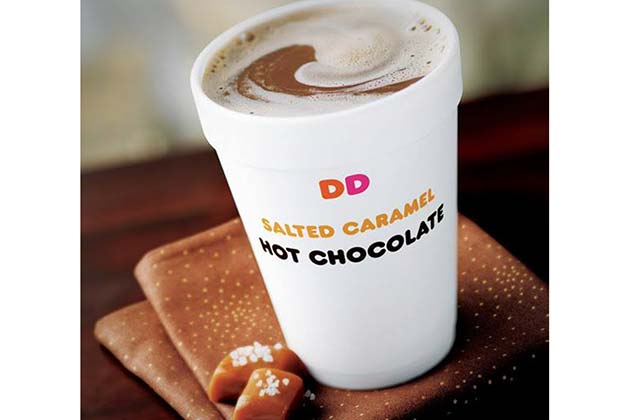 The amount of preservatives in the chocolate would also keep it fresh longer than most of us would live. Let's just skip this one, shall we?
Did you know...
Just saying the words "thank you" can measurably improve your mood. Researchers can actually measure happiness and changes in brain structure when people practiced regular "grateful thinking." This included things like writing thank you notes, writing gratitude journal entries, mindfully counting their blessings, and thanking friends. It may be helpful in overcoming depression!
There are many factors that contribute to your body odor, but one of the strongest links is our diet. This may be some bad news for meat-lovers because many studies have shown that those who refrained from or ate less red meat were judged as being more pleasant smelling. The meat sweats are real, and they don't smell great!
Do you know what the strongest muscle in your body is? No, it's not your biceps or your thighs. It's actually in your head. The masseter is a muscle in the jaw that is used when chewing. When all of the muscles of the jaw work together, they can exert a force as strong as 200 pounds on the molars. That's some serious pressure.
Have you ever told your husband something and he promptly forgets it? It's not his fault, actually. It really is because he's a man. The hippocampus (the part of the brain that deals with memory) begins to shrink with age faster in men than it does in women. That's why you can remember everything, and he can't!
Does your job make you stressed? We all know that stress is psychologically bad for you, but it also has an effect on…your allergies? A Harvard Medical School study has shown that stress causes your allergies to become worse because your body's defense response loses efficacy when repeatedly triggered by stress. Then, when you really need to physically fight something off, you're less able to!