30 Foods To Help You Sleep Through the Night
Figs have a lot of great nutrients that blend together to help you sleep at night. They contain potassium, magnesium, calcium, and iron. One study in the Journal of Research in Medical Sciences found that magnesium improves insomnia, sleep efficiency, and sleep onset latency. It also made waking up easier.
Figs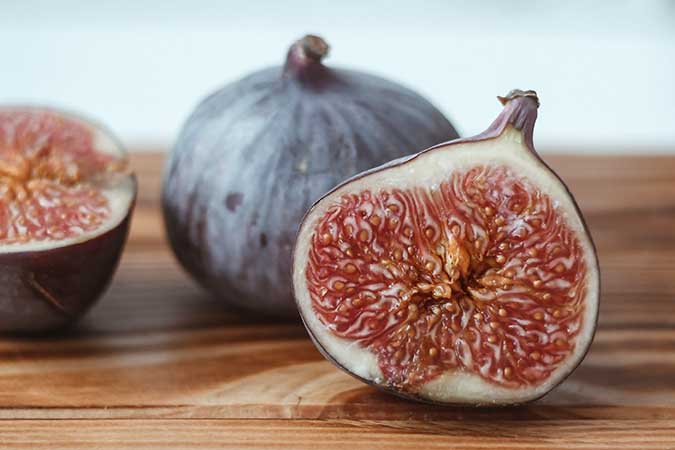 Figs have a whopping 68 mg of magnesium per serving. Considering adult men need around 400 mg and women need 320 mg, figs are a great way to finish off the day for a restful sleep. Just make sure not to eat too many dried figs at the sugar content can make the snack unhealthy and potentially make sleep harder. 
ADVERTISEMENT
ADVERTISEMENT
ADVERTISEMENT
ADVERTISEMENT
ADVERTISEMENT
ADVERTISEMENT
ADVERTISEMENT
ADVERTISEMENT
Did you know...
Does your job make you stressed? We all know that stress is psychologically bad for you, but it also has an effect on…your allergies? A Harvard Medical School study has shown that stress causes your allergies to become worse because your body's defense response loses efficacy when repeatedly triggered by stress. Then, when you really need to physically fight something off, you're less able to!
A hearty laugh is good for the heart. Laughing can increase blood flow by 20%. Additionally, looking on the bright side can help you live longer. Studies have shown that a more optimistic outlook is linked to a healthier heart, lower blood pressure, and a lower risk for coronary artery disease.
Starting to feel claustrophobic? The smells of apples may help keep your claustrophobic feelings at bay according to a 1995 study by Dr. Alan Hirsch. Green apples, specifically, helped people change their perception of their space. Maybe they thought of expansive apple orchards? Cucumbers and barbecue made the feelings worse.
Do you know what the strongest muscle in your body is? No, it's not your biceps or your thighs. It's actually in your head. The masseter is a muscle in the jaw that is used when chewing. When all of the muscles of the jaw work together, they can exert a force as strong as 200 pounds on the molars. That's some serious pressure.
There are many factors that contribute to your body odor, but one of the strongest links is our diet. This may be some bad news for meat-lovers because many studies have shown that those who refrained from or ate less red meat were judged as being more pleasant smelling. The meat sweats are real, and they don't smell great!