30 Foods To Help You Sleep Through the Night
These popular little nuts are high in magnesium, which is a champ at helping you fall asleep and stay that way.
Almonds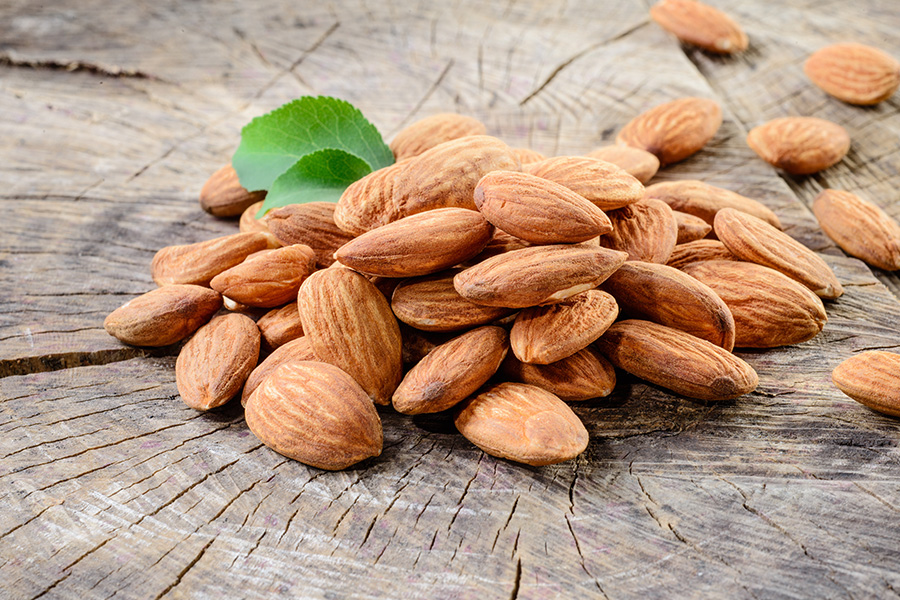 So, eat some before you brush your teeth and hit the pillow. You can also eat a combo of almonds and walnuts for even better sleep.
ADVERTISEMENT
ADVERTISEMENT
ADVERTISEMENT
ADVERTISEMENT
ADVERTISEMENT
ADVERTISEMENT
ADVERTISEMENT
ADVERTISEMENT
Did you know...
There are many factors that contribute to your body odor, but one of the strongest links is our diet. This may be some bad news for meat-lovers because many studies have shown that those who refrained from or ate less red meat were judged as being more pleasant smelling. The meat sweats are real, and they don't smell great!
Do you know what the strongest muscle in your body is? No, it's not your biceps or your thighs. It's actually in your head. The masseter is a muscle in the jaw that is used when chewing. When all of the muscles of the jaw work together, they can exert a force as strong as 200 pounds on the molars. That's some serious pressure.
Are you currently or often tired? As contradictory as it may sound, one of the best things you can do is exercise! It gives you more energy by improving your blood flow and increasing your oxygen throughout your body. You don't need to do much; a brisk walk is all it takes!
Need a quick cool down? Try drinking some hot liquid. It's true! As counterintuitive as it may seem, the heat from hot liquids will raise your body temperature. This will heat you up and cause you to sweat. The increased perspiration will wind up helping you feel cooler as it evaporates. Try it out!
A hearty laugh is good for the heart. Laughing can increase blood flow by 20%. Additionally, looking on the bright side can help you live longer. Studies have shown that a more optimistic outlook is linked to a healthier heart, lower blood pressure, and a lower risk for coronary artery disease.